Business Decals
Unleash your creativity and personalize any surface with our amazing business decals!
Power Up your Storefront Aesthetic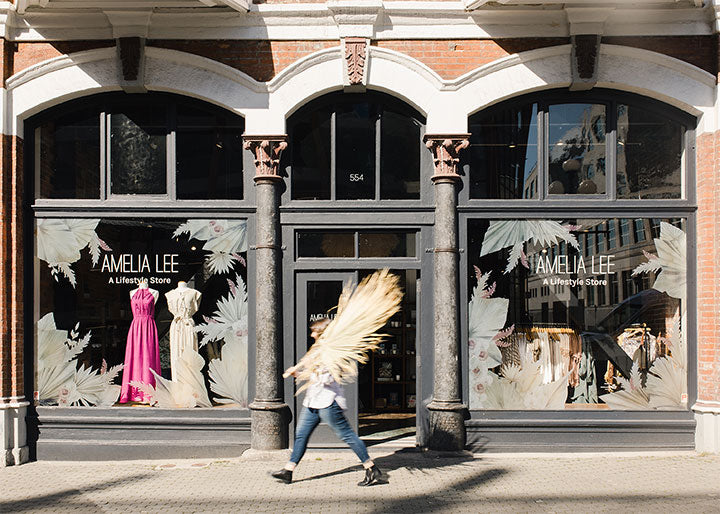 Amelia Lee
We had the incredible opportunity to collaborate with the Amelia Lee store in Victoria BC, crafting a stunning frame for her products using captivating window decals. Trust us, you won't be able to resist stepping inside and discovering the wonders that await you!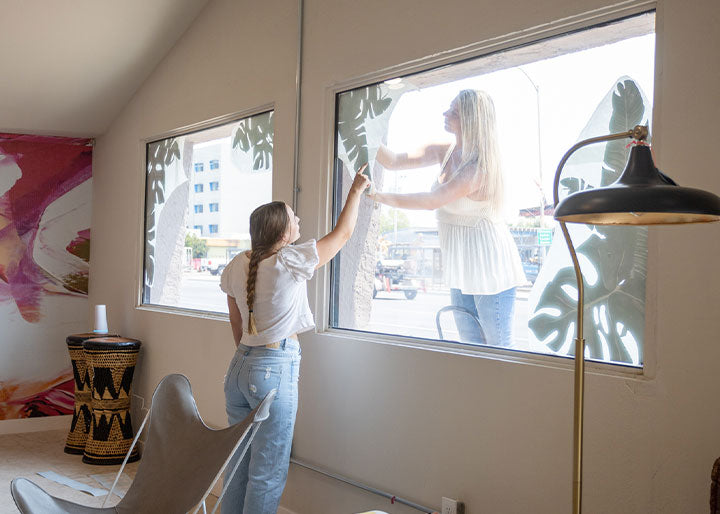 Found House
Custom created with The Found House, these palm window decals serve as a glimpse into the treasures that await inside their store. It's a window into a world of discovery, where every visit promises something unique and exciting.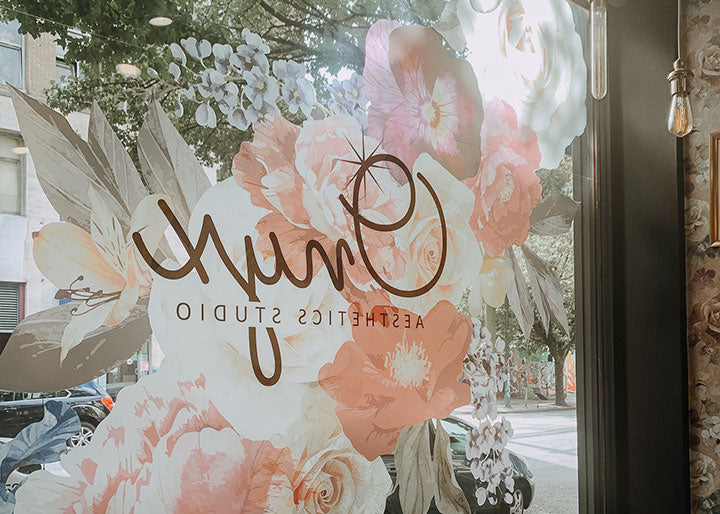 Onyx Aesthetics
While the office is a necessary workspace, it can also be creative, collaborative, and inviting. Here are designs to inspire your office walls, from decals to wallpaper, murals and prints.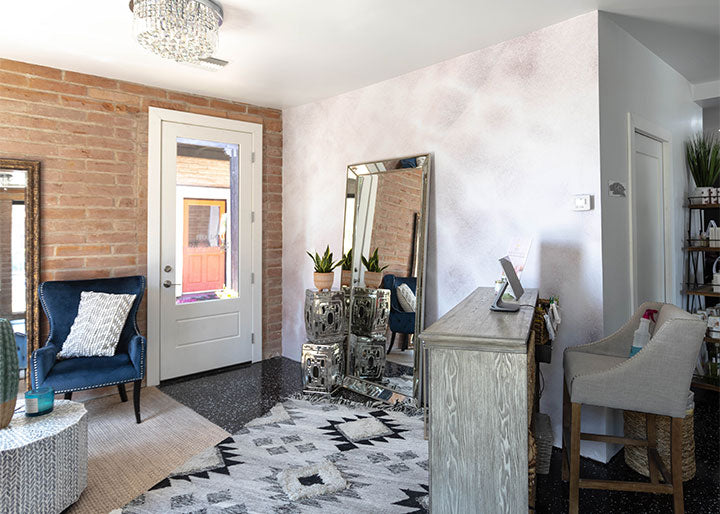 Renaissance Salon
Imagine stepping your business, and being greeted by a breathtaking mural that wraps around the entire space. Elevate your space and make a statement with Urbanwalls' stunning wall decor. Get ready to wow your customers and leave a lasting impression with our one-of-a-kind designs.
Urbanwalls & The Found House